At BECS, quality is our foremost concern. If you are seeking a contract manufacturer, sorry – that's not BECS! Our manufacturing facility is 100% dedicated to products designed in-house. Having control over the entire manufacturing process from start to finish allows us to guarantee the quality of our products. Our manufacturing plant is organized using Lean Manufacturing techniques, which assures an efficient and cost-competitive operation.
Product flows through several stages in our in-house Manufacturing Plant:
Circuit Board Assembly

Surface Mount
Through Hole
Selective Solder
Conformal Coat
Inspection/Qualification

Final Assembly
Machining
QA
Circuit Board Assembly
Surface Mount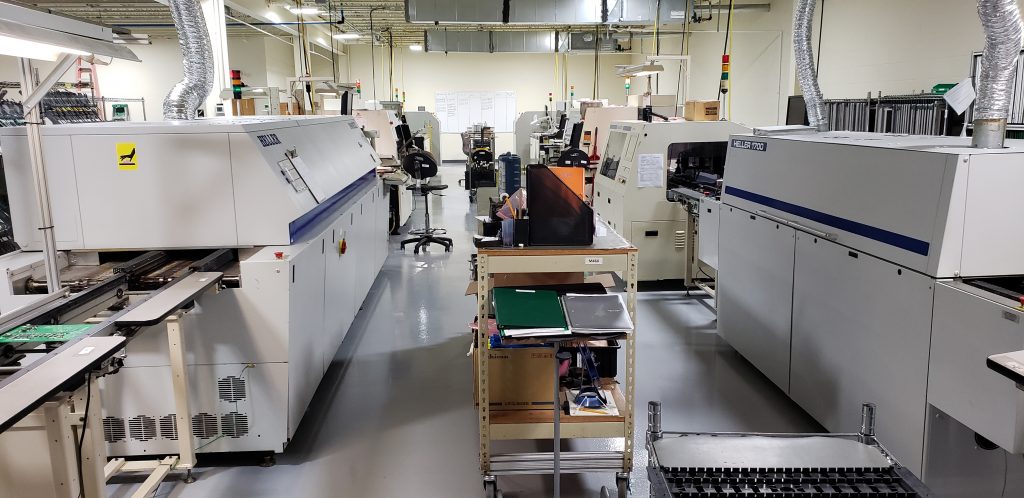 Our two SMT (Surface Mount Technology) lines are fully automatic – boards are carried by conveyor through the entire assembly process. High-speed, automated Yamaha placement equipment is capable of placing 84,000 components per hour! The Yamaha screen printers and placement devices utilize integral cameras and vision systems that verify fiducials of the PCB and orientation of components prior to placement. The 6-stage reflow ovens, with upper and lower heating zones, assures an optimal solder quality.
Circuit Board Assembly
Through Hole
The through-hole line completes the circuit board assembly process. By this point most of the components are installed in the SMT process. But there are typically a small number of parts that are through-hole, such as transformers and connectors. Parts are prepped with semi-automatic equipment and inserted on the slide line. Boards are then wave soldered for high quality, reliable connections. Our standard process is RoHS compliant using the lead-free wave, but we also have a leaded wave for legacy products that are non-RoHS compliant.
Circuit Board Assembly
Selective Solder
In some systems there are components on both sides of the circuit board. Components on the "back" side of the board can't go through the wave solder… they'd burn up! And then occasionally there are components that can't withstand the high temperature of the wave (it's hot in there!). Historically these components would all need to be hand-soldered after the standard through-hole process. While we have highly skilled solderers on our team, it's still a hand process. Today, our selective solder process automates over 75% of hand soldering activity. The result is consistently high quality solder joints.
Circuit Board Assembly
Conformal Coat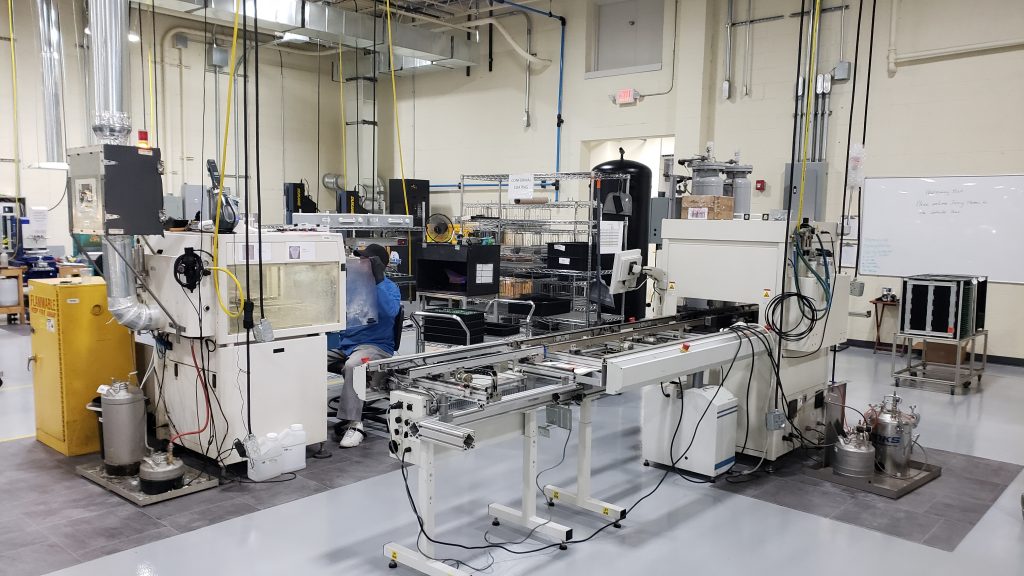 Many of our products go into extremely harsh environments, and we take pride in the reliability of our products regardless of the environments. Enclosures are designed to provide a great deal of environmental protection for the circuit boards, but only when installed correctly – which naturally doesn't happen all the time. And some of our products include circuitry that is designed to monitor sensitive parameters with very high accuracy. These can be impacted by changes in ambient temperature and humidity even when installed properly. Our conformal coating process applies a silicone coating to circuit boards as an extra level of protection from these types of environmental interferences. The conformal coating process is automated to assure complete and consistent coverage – far superior to a hand brushed or sprayed process.
Circuit Board Assembly
Inspection/Qualification
Sampling inspections occur at several points in the circuit board manufacturing process. This might seem excessive, but these sample inspections provide important feedback to our process. After all circuit board assembly has been completed, boards get qualified before moving through the remainder of our manufacturing process. Often this qualification "test" includes programming, calibration and identification. Fixtures are typically automated, and designed to thoroughly qualify the circuit board in a minimum amount of time. In many cases multiple boards are qualified in parallel in a single step.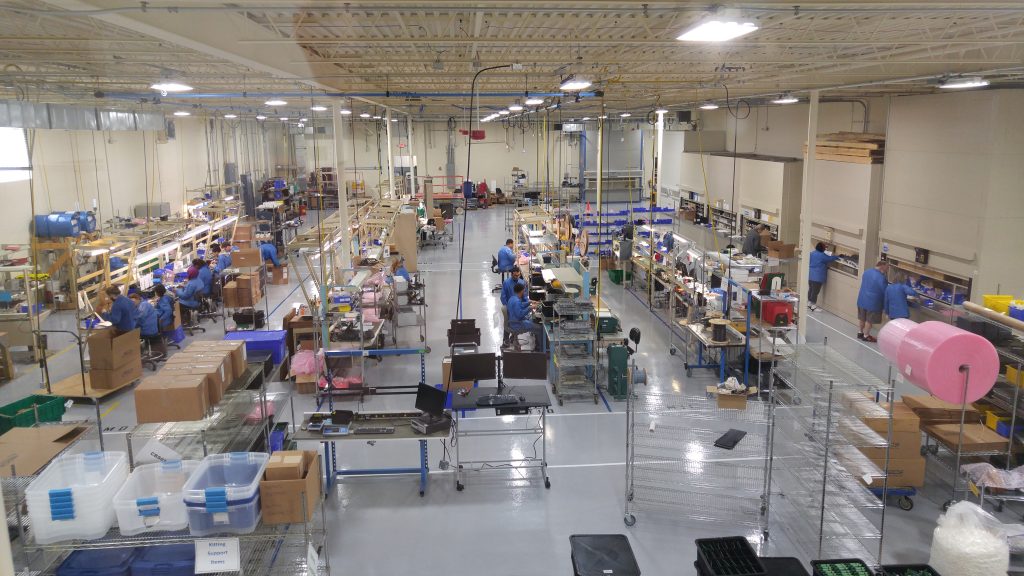 During Final Assembly circuit boards are installed into an enclosure. You probably think this sounds simple – tighten four screws and done… but it's actually a bit more complicated than that. Our Final Assembly team is a very versatile group! Many systems have multiple circuit boards, an overlay on the front and various labeling that must be applied. Quite a few of our systems are encapsulated in a specialized potting material, which will protect the electronics from extremely harsh environments. Some assemblies are custom-built per order, including plumbing a sample stream and pre-mounting it on a panel. Every day is different in the Final Assembly department!
Our Machining Center includes several CNC mills, a CNC lathe, and a manual shop. With our CNC equipment we manufacture flow cells, back panels, enclosures and a variety of other items. Our mechanical engineers use CAD modeling applications to design enclosure patterns that match our circuit boards. The result from our CNC process is a repeatedly high tolerance in enclosures, which makes for easy installation of circuit boards during Final Assembly. In the manual shop we create tools, jigs and fixtures used our in manufacturing process.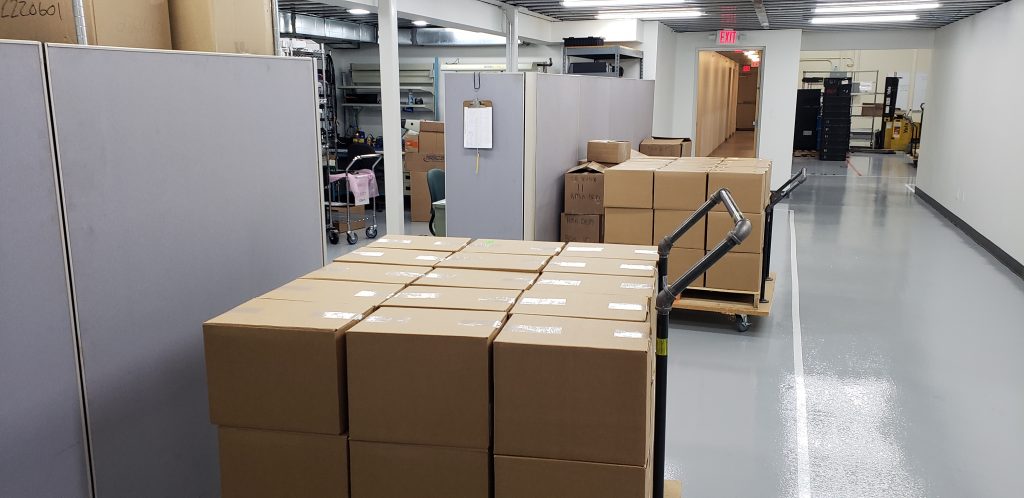 Before any product can leave our building it goes through a final QA check. You might in your mind picture somebody looking at each and every part, one at a time, looking for issues. Nope! (We'd never ship anything if we had to do that!) With the in-process inspections and tests that are performed, there's very little product inspection performed during the Final QA check. Instead our QA technicians review documentation to confirm that all steps were performed and signed off and nothing was skipped. Our tech will also verify that all inspections/tests were completed properly, and that all documentation is in order, filed correctly and our MRP system is updated.